Glamping cabin Nomad in Posumavi
Our first cabin on wheels is the Nomad
From mid-November 2022 you have the opportunity to try our new cabin in Posumavi. The unique off-grid solution will provide you with the same comfort you are used to at home.
The outdoor sauna and wooden hot tub in the Nomád cabin are gas heated and will be fully at your disposal for the duration of your stay.
Enjoy a bath in a hot tub with a glass of wine or banish everyday work stress by relaxing in the sauna with a wonderful view of the surrounding tranquil nature.
We will prepare and heat the keg to the ideal temperature before your arrival.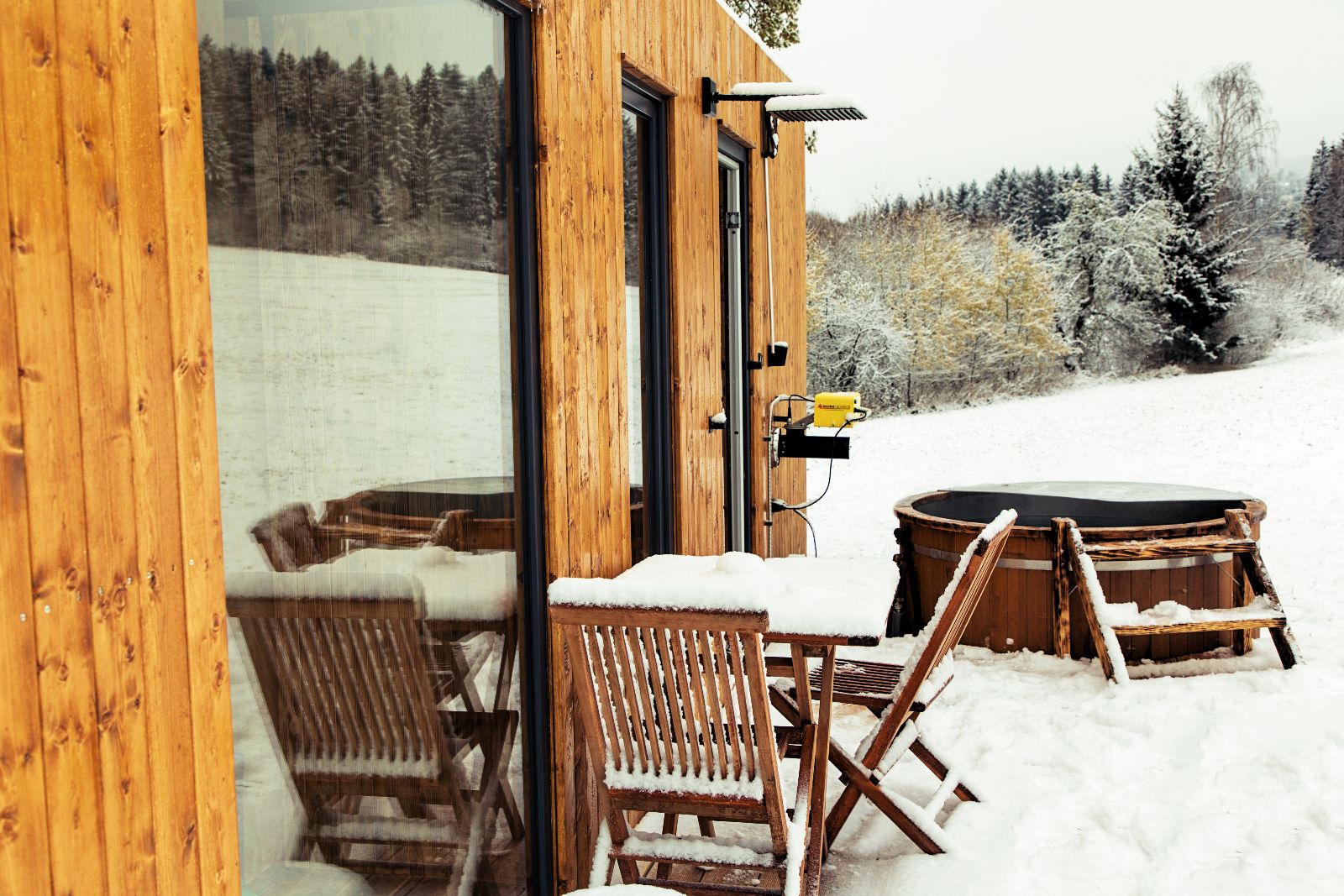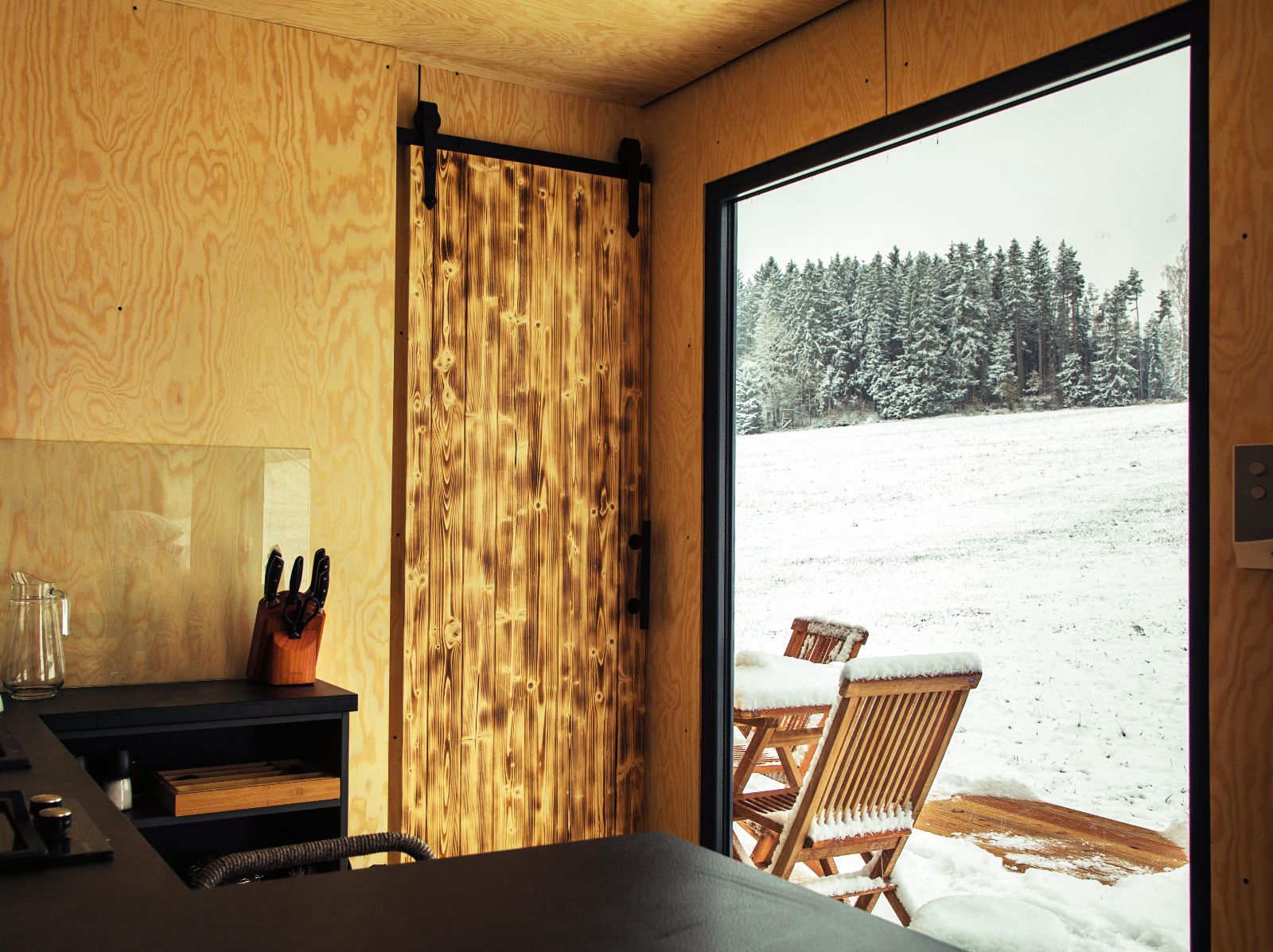 The glamping cabin offers everything necessary for your comfort.
It has one spacious room with a sofa that can be folded out for children to sleep, a fully equipped kitchen with a table and chairs for two. Furthermore, a cozy bedroom with a large bed and a bathroom with a shower. Heating and water heating are fully automatic.
Therefore, you can visit the cabin without any worries at any time of the year.
One-time fee for bedding and cleaning CZK 750
Check-in: 15:00
Check-out: 11:00
The price per stay and the one-time cleaning fee are final. We do not have additional charges for wood, pets or charcoal for grilling. Everything you may need for a romantic stay is included in the price.
The Nomád cabin is our first cabin on wheels. We are always looking for the most beautiful places for the given time of year. We will send you current photos of the location and views from the cabin before confirming your booking.
Accommodation in a glamping cabin for a maximum of 2 adults and 1 child

Charcoal for the grill, wood, private sauna and hot tub in a still preheated barrel

Outdoor Weber grill, bottle of wine, healthy breakfast

Bathrobes, towels, bed linen, fully equipped kitchen

You can bring your pet with you - we are pet friendly
The glamping cabin is equipped for your convenience and comfort.
The kitchen is very well equipped, so you can even cook simple meals. In the fridge you will find a bottle of wine from us for a welcome drink. For breakfast, you will appreciate granola, dried fruit, nuts, yogurt or eggs. If it rains, don't worry, we have rubber boots and raincoats for you 🙂 The cabin has automatic heating.
Therefore, you can visit the cabin without any worries at any time of the year.
If you would like to book a night in our cabins, please continue using the button below. If you want to give a glamping stay as a gift, you can buy a gift voucher.